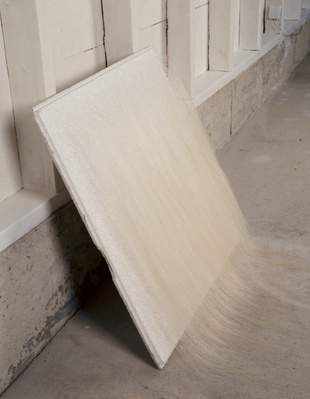 Panel #1
2020
Ceiling Panel, Horse Hair.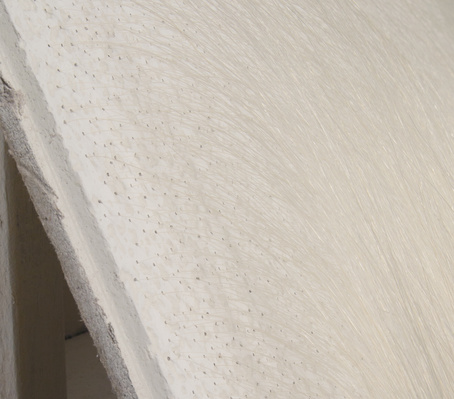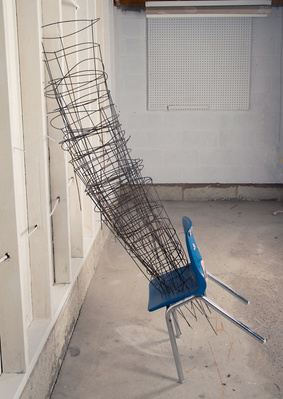 Over-prepared
2020
School Chair, Wire Plant Cage, Chewing Gum.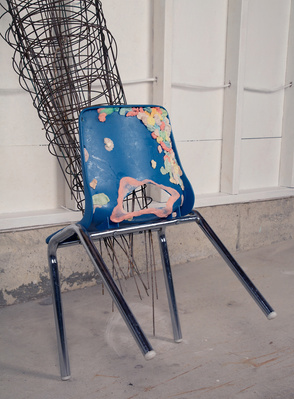 Fig-Leaf
2020
Photography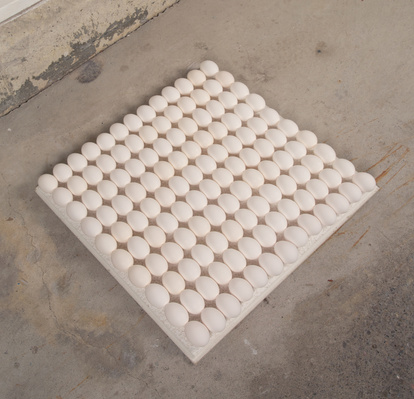 Panel #2
2020
Ceiling Panel, Chicken Eggs.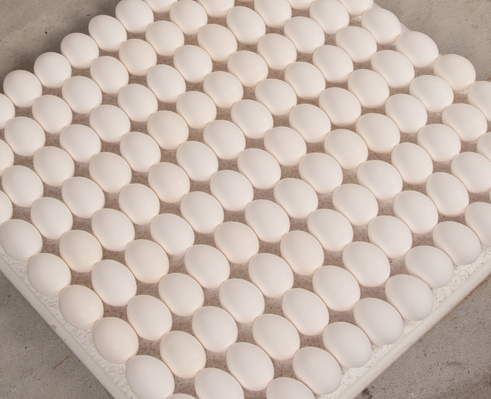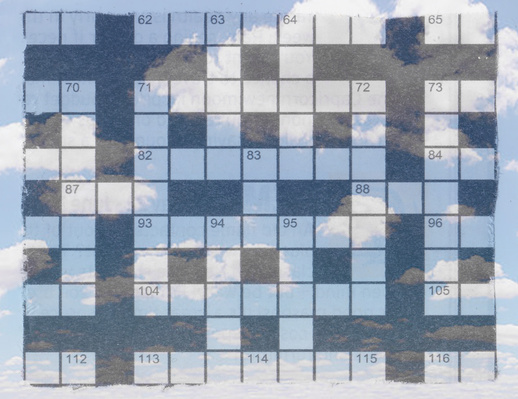 Today's Exercise
2020
Collage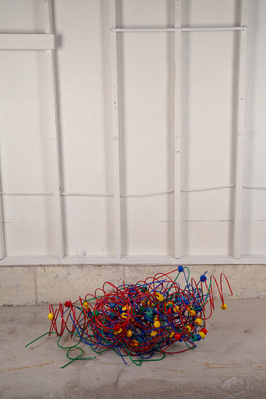 2020
Bead-Roller-Coaster Toy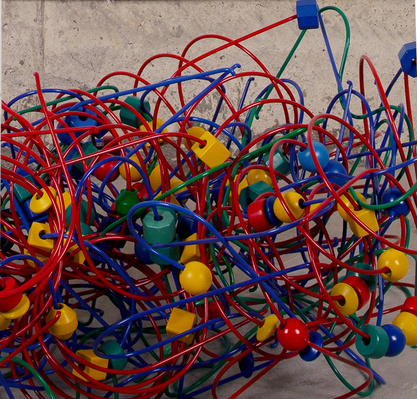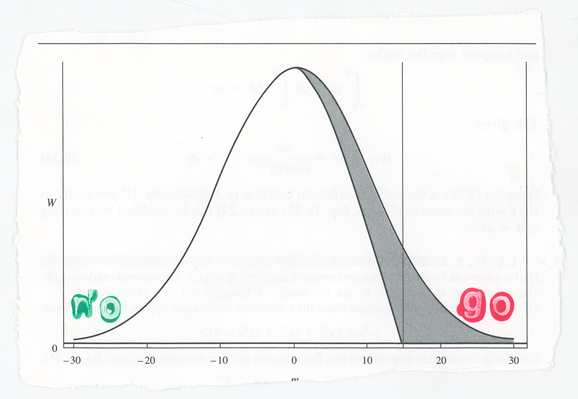 Nest is an exhibition of sculptures and photographs whose primary material is furniture, graphics, and games found in educational institutions. These objects in their original settings are designed to accommodate bodies; to structure and shape cognitive and physical potentials to maturity. By augmenting these objects' function, gesture, and spatial arrangement, these potential bodies are redirected to overgrow, stagnate, or tangle subverting ideals of maturation.